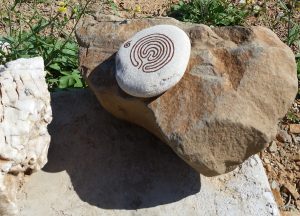 "Prasoniro is a wonderful place to do nothing" as one of the builders put it. Or as a friend said: 'It's a fantastic place to watch the sun shining." Indeed, my guests whom I want to show most of what Crete has to offer, often simply want to enjoy the here and now and the silence of the place.
It's an isolated spot situated between the village of Saktouria and the small settlement of Agios Pavlos, surrounded by the wild and powerful Cretan nature, without the hustle and bustle of traffic and tourism. Reachable only by a dirt road it's the perfect place to leave everyday life behind you and allow your mind to drift freely.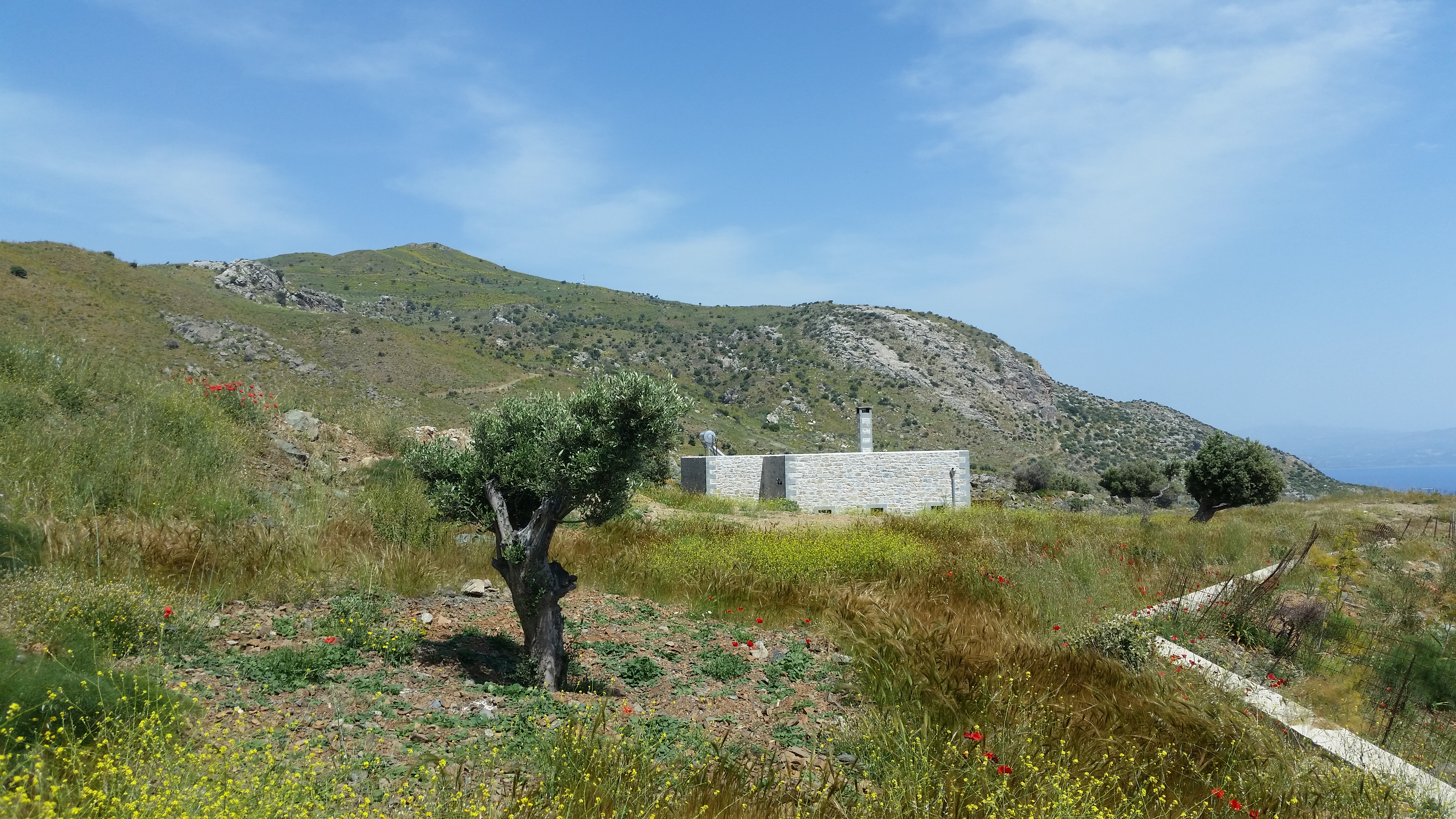 I spotted this place to meditate a long time before buying the plot and building the house. The plot is situated at a height of 333 metres with a view of the Paximadia islets in the Libyan Sea and the islet of Prasonisi nearby.
It's a one-hour walk to the village of Saktouria and a 20 minutes' walk walk down to the beach of Prasonisi. Both are also reachable by car.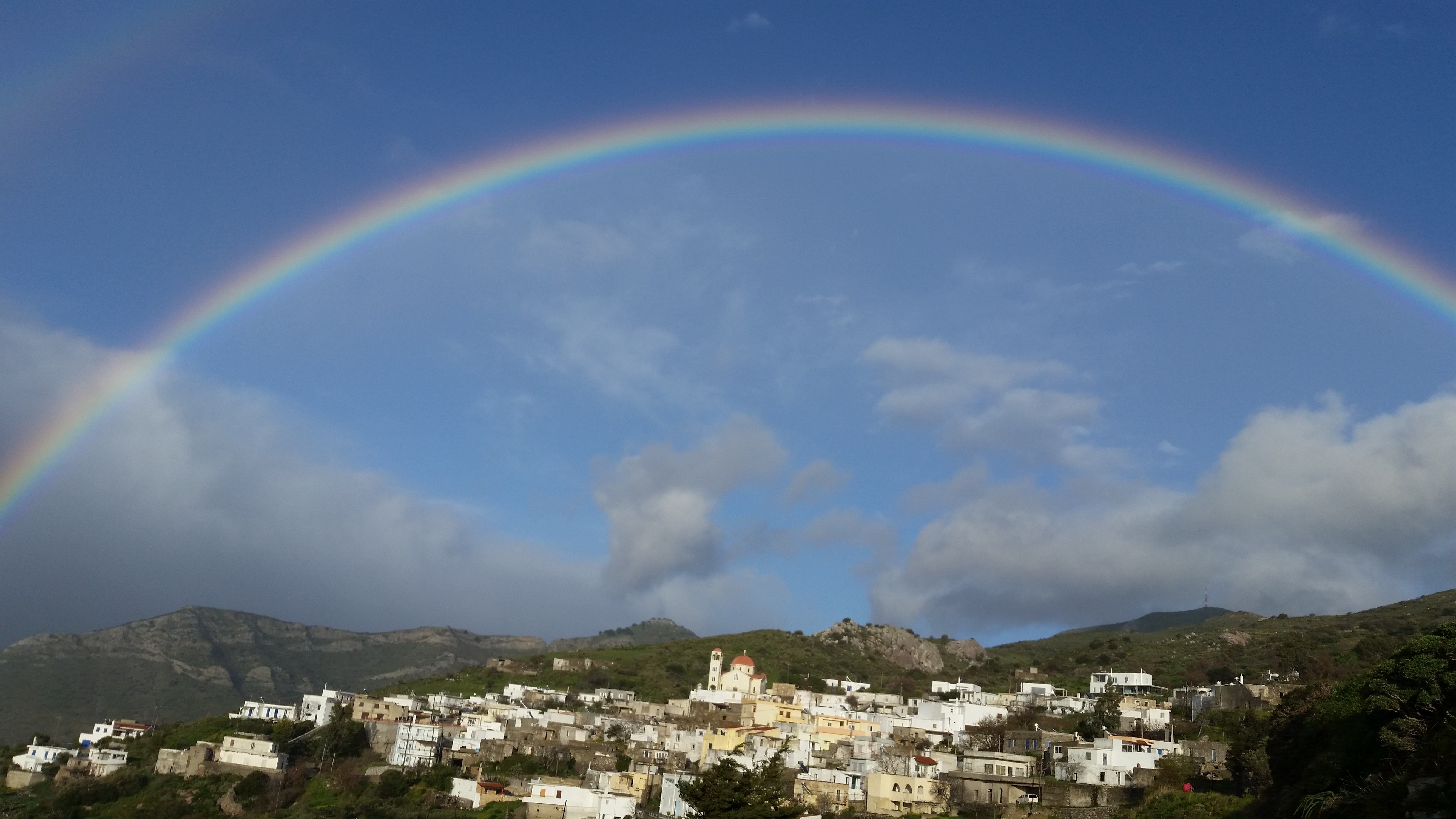 A documentary film about life in Saktouria today was made by a friend of mine, Danielle Vanden Driessche. It is of course in Greek but it may give you an idea of what life is like in the village.
Στα Σακτούρια σήμερα
In Prasoniro it is even quieter. Now and then shepherds go by, in autumn and winter people come and collect mushrooms and wild greens and hunters come to look for game. Most of the time you are only surrounded by the sounds of nature, the humming of the bees, birdsong, the cry of the predatory birds and the blowing of the wind. Sometimes a fishing boat chugs along.
At night an amazing canopy of stars appears above you. You can even see the curve of the galaxy and several star clusters. All year round the sun rises above the Messara plain. In winter the day ends with the sun setting above the island of Gavdos and Gavdopoulo at a distance of 45 km. This is the most southern place in Europe. Danielle has also made a film about Gavdos.
In the east you can see the coastline of Matala.
In the north Mt. Kedros is illuminated by the sunset.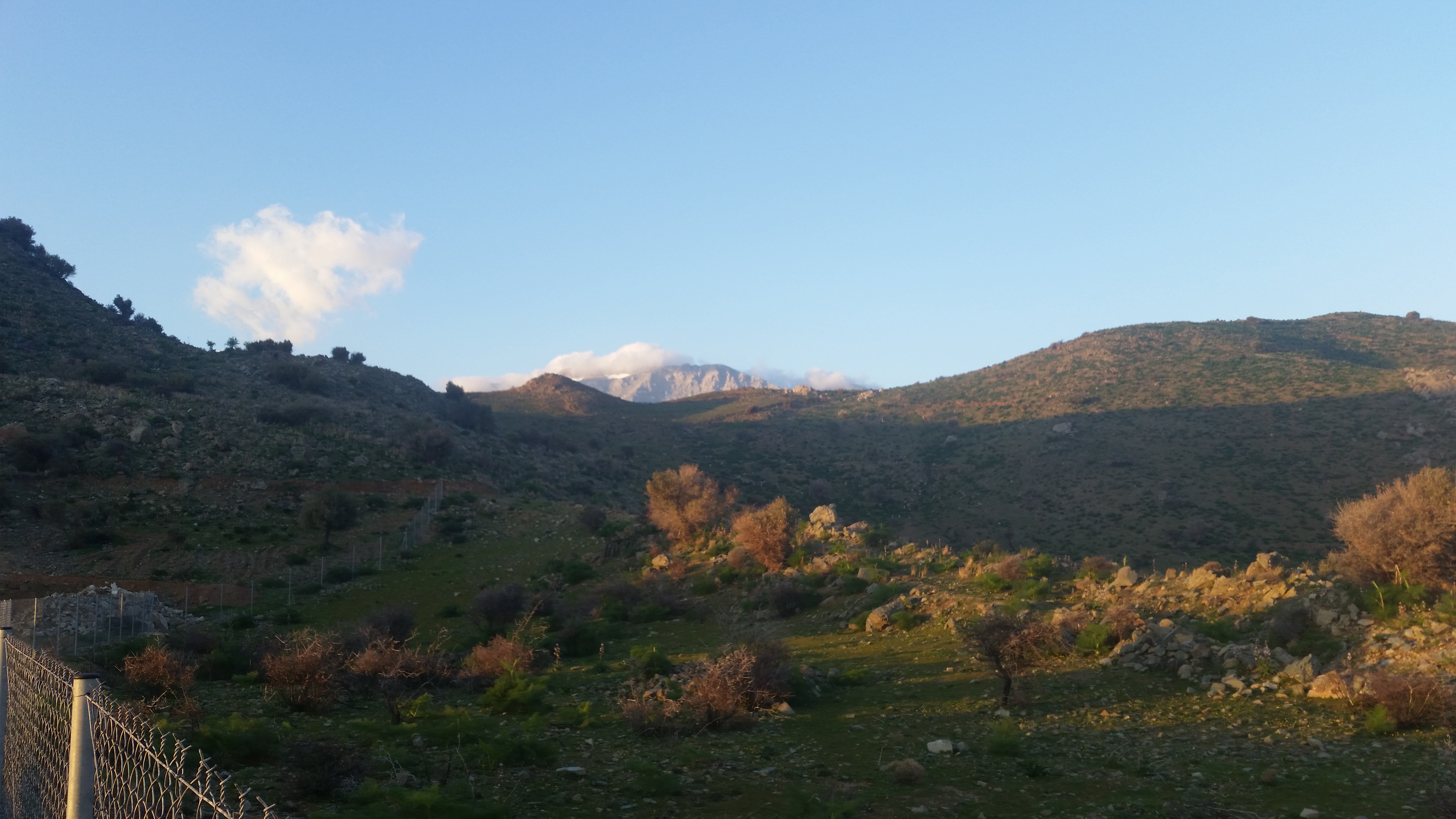 There are some olive trees that are decades old and that majestically defy the drought and the wind. There are wild pear trees, pistachio trees, wild greens, oyster mushrooms, thyme and sage bushes.
I also put some plants inside the fenced plot that may grow and that I may collect later. But even now during some months of the year nature yields enough to live well, so that shopping is unnecessary.
Someone who tries to be close to nature and who feels at home surrounded by silence will find this the right place to stay.
You can contact me here.